About us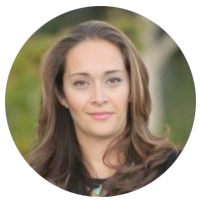 Marvel Cake was created in 2009 by Maryam Menbari. Maryam's passion for art and design along with her love of pastries led to the start of Marvel Cake. She started her new career by making fabulous cakes and cupcakes for friends and family inspired by her artistic vision. After years, Maryam opened Marvel cake in January of 2009 in the kitchen of her house. Now she makes her beautiful cakes in her commercial kitchen.
Marvel cake brings you the best in quality baking with a gourmet twist. We feature fresh-baked cakes and cupcakes. Our custom designed cakes range from traditional wedding cakes to one of a kind creation for birthdays and other celebrations such as corporate events, promotions, advertising and fashion editorials. Our popular website features our latest fondant creations. You will also find other examples of our custom designed cakes for every occasion. Our cake consultants can help you build your dream cake for any of life's celebrations, large or small.  Everything served at Marvel Cake is made fresh daily on the premises using the finest ingredients, including fresh butter and cream from quality local producers, pure whole vanilla beans, Belgian chocolate, and fresh seasonal produce from the top-notch local producers. We have tried to bring another level of standards and quality into this business.
Our pastry boxes are symbols of class when they arrive at any gathering in the Bay Area.
Thank you Tahmineh Mojtahed Bidabadi for designing such an elegant logo and boxes for us. www.Tahminehmb.com
INFO:
EMAIL:
PHONE:
ADDRESS:
1614 W Campbell Ave
Campbell, CA 95008